African leaders gathered in Rwanda's capital city of Kigali for the 2019 African Biblical Leadership Initiative conference (ABLI) from 23-25 October.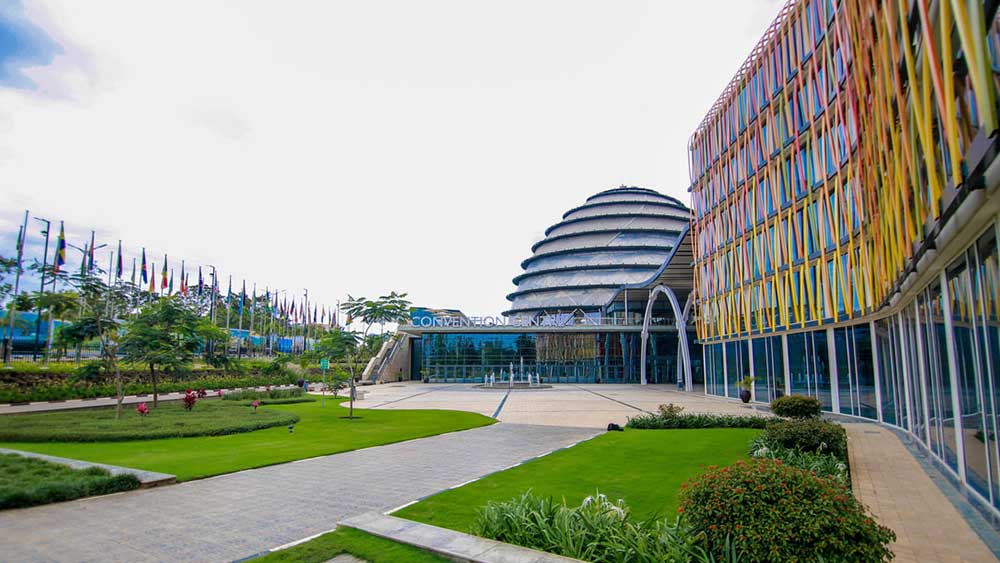 ABLI is a continent-wide programme aimed at bringing political, civil and church leaders together to engage with the Bible in the context of Africa's challenges and opportunities.
This year's theme was 'From Trauma to Triumph', reflecting Rwanda's recovery from the tragic 1994 Genocide to becoming a model of resilient leadership and reconciliation.
The conference heard from senior political and church leaders bringing biblical wisdom to bear on social, political and spiritual issues.
Forum Updates
View the updates here.
Forum Speakers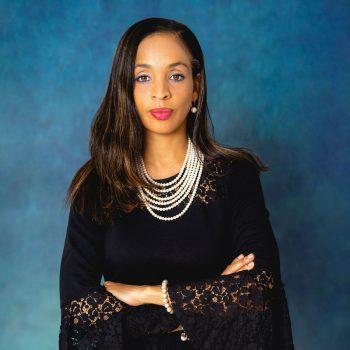 Ndidi Nwuneli
Ndidi Nwuneli is the managing partner of Sahel Consulting which works across West Africa, unlocking the agriculture and nutrition potential in the region. She is also the co-founder of AACE Foods, which was established in 2009 to fight malnutrition, reduce postharvest losses among smallholder farmers and displace imports. She is the founder of LEAP Africa which inspires, empowers and equips a new cadre of principled, disciplined and dynamic young leaders in Africa. Ndidi started her career as a management consultant with McKinsey & Company, working in their Chicago, New York and Johannesburg Offices. She holds an M.B.A. from Harvard Business School and an undergraduate degree with honors from the Wharton School of the University of Pennsylvania. She was a Senior Fellow at the Mossavar-Rahmani Center for Business & Government at the Harvard Kennedy School and an Aspen Institute NewVoices Fellow. Ndidi was recognized as a Young Global Leader by the World Economic Forum and received a National Honor from the Nigerian Government. She was listed as one of the 20 Youngest Power African Women by Forbes. Ndidi serves on the boards of Nestle Nigeria Plc., Nigerian Breweries Plc. (Heineken), Godrej Consumer Products Ltd. India, Fairfax Africa Holdings Canada, Royal DSM Sustainability Board, Netherlands, the Center for Memories and the African Philanthropy Forum. Ndidi is the author of "Social Innovation in Africa: A Practical Guide for Scaling Impact," published by Routledge. She is a TED Global speaker and her work has been featured on CNN, BBC and a range of international and local media outlets.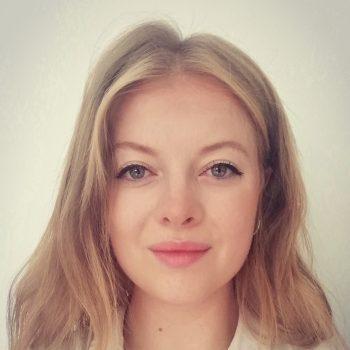 Noemie Smith
Noemie Smith was born and raised in France, the daughter of British missionaries. After completing her undergraduate studies at the University of Cambridge, she went on to study an MPhil in International Peace Studies at Trinity College, Dublin. Her research focused on restorative justice in the aftermath of mass violence and she specialised in the comparative study of Cambodian and South African truth, reconciliation and healing approaches. She now works for Bible Society in the Strategic Partnerships department, as writer, editor and fundraiser.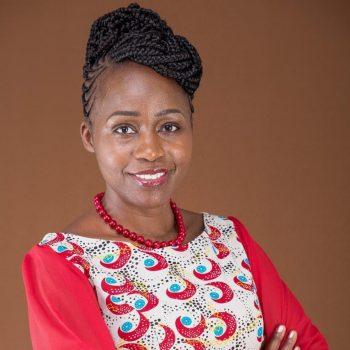 Miss Caren Wakoli
Miss Caren Wakoli is the Founder and Executive Director of Emerging Leaders Foundation (ELF), an organization that works to develop the next generation of leaders in East Africa through leadership, training, and mentorship. ELF has trained 500 university student leaders, and has reached over 3,000 students through motivational talks in schools. She holds Bachelor's and Master's Degrees from the University of Nairobi. Miss Wakoli received recognition from President Barak Obama on his Nelson Mandela's annual memorial speech for nurturing the youth.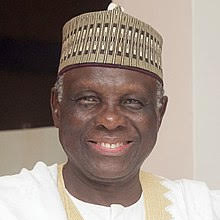 Jerry Gana
Jerry Gana, A Nigerian scholar, politician and one time Senator of the Federal Republic of Nigeria in 1983 then Director for the Directorate of Food, Roads and Infrastructure (DFRRI).He was the director of the Mass Mobilization for Social Justice and Economic Recovery, popularly known as MAMSER under Ibrahim Babangida, then Minister of Agriculture and Natural Resources, in the Interim National Government under Ernest Shonekan. Later he became Minister of Information and Culture under General Sani Abacha, then Minister of Corporation and Integration in Africa under Olusegun Obasanjo as well as being Minister of Information and national Orientation. He also served as Political Adviser to Olusegun Obasanjo, before announcing plans to run for president in June 2006. He was a presidential candidate in 2018.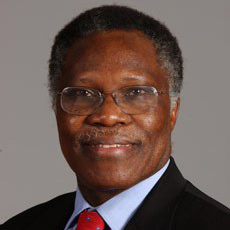 Rev. Dr. Samuel Kobia
Rev Dr Sam Kobia is a Methodist clergyman and the first African to be elected General Secretary of the World Council of Churches. Dr. Kobia is now working as the senior advisor of President Uhuru Kenyatta on matters of peace, cohesion, and conflict resolution. He has also been serving as the ABLI moderator since 2016. Dr Kobia's role will be moderating and facilitating conversation.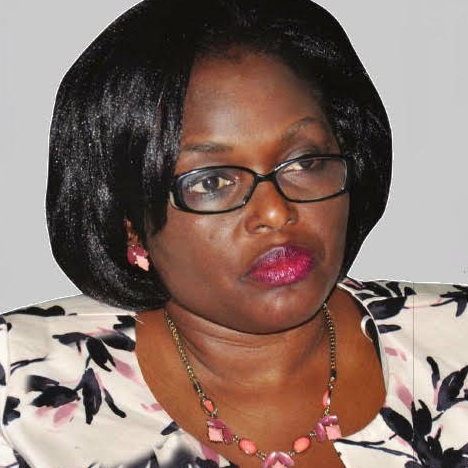 Lady Justice Dr. Catherine Bamugemereire
Lady Justice Catherine Bamugemereire is a Ugandan lawyer and judge who, since 2015, has served as a Justice of the Court of Appeal of Uganda. She previously worked as a lecturer of criminal, commercial and foundational law at the University of Surrey, UK. She obtained her LLB and LLM degrees from Makerere University, Uganda and Southern Methodist University, Texas, USA.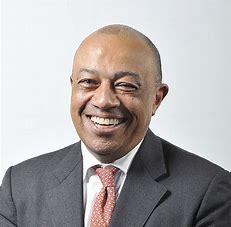 Rt. Lord Paul Boateng
Rt Lord Paul Boateng is a seasoned Christian leader who has served in numerous leadership roles in Britain. His life in politics has involved serving as a member of parliament, Cabinet Minister, Chief Secretary to the treasury and British High Commissioner to South Africa. Throughout his career, he has not only served with integrity but also demonstrated unending passion in developing young leaders particularly in Africa. As the African Biblical Leadership Initiative's Ambassador and Moderator, he has affectionately led in the call to eradicate corruption and grow leaders of integrity. Meet Rt Lord Paul Boateng in the Kingdom of Eswatini on the 25th of September 2018 as he shares his experience and dialogues with young people at the University of Eswatini Sports emporium.